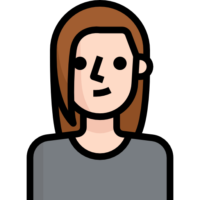 Rosa María Sivianes
First of all, CONGRATULATIONS in capital letters for the camp. For both my daughter and us it is the first time that we "dare" to take the step to attend a camp. It was recommended to us by two mothers of students I taught last year and indeed we have been very pleasantly surprised by the entire camp itself: by the excellent management and organization, by the website and mobile application that kept us up to date with any event and / or incident at any time, due to the photos sent, the varied menu, the ease that you provide to the little ones to buy an ice cream or snack without having to handle money, due to the wide variety of activities sporting and playful activities that keep the boys active, enthusiastic and motivated and, above all, because of the great LOVE and care they receive from their many monitors (including you). This affection and closeness with the boys allows them to feel calmer, safer and more confident and thus they can enjoy 100% of all the programmed activities.
We have not only been able to verify this with my daughter Ana, who has surprised us by her attitude and courage, because it is the first time that she has been separated from us for so long and who has been telling us how "super good" she was having. . We have also been able to corroborate the dedication and sympathy of the monitors on the day of farewell. We appreciate a good atmosphere of coexistence with and among the students themselves. They not only cried for receiving an award but because the camp was over and this meant an end to activities, an end to good friendships.
Not only did Ana and we leave school hoping to repeat next year God willing, but also my daughter under 4 years old told us that she also wanted to go. Let's hope so!