Our Services
Services offered at our CBS Summer Camp
Communication with families
Communication with the family is one of the most important aspects of a summer camp. Families will be in contact with us 24 hours a day through our online platform, which you can access through the website.
On this platform they will be able to see photos of all the activities that the campers carry out during the camp, they will be able to see the menu, the schedule of the activities they carry out as well as they will have access to a live chat where we will inform about everything.
All children can bring their mobiles. These will be kept in the camp offices and will be delivered on alternate days at the specified time that we will inform you.
In urgent cases, you can call 954 788 025.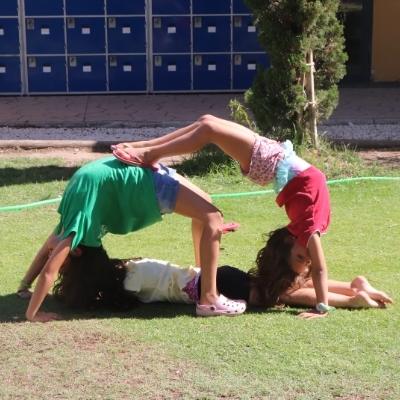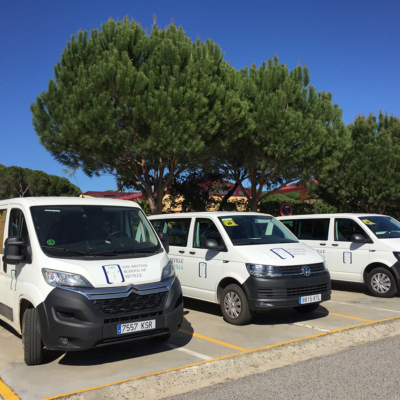 Transport and transfer
Whenever requested, we can include transportation in our group camps.
The price will depend on the origin and the number of participants.
To contract the trip from abroad to Seville, we collaborate with the Foster Travel agency.
* To contract the pick-up and transfer service from Seville airport, Santa Justa Station, Plaza de Armas station or any other point in Seville, check prices.
Dining Room
We prepare dishes with fresh products, trying to reduce processed products as much as possible. (Processed foods are those that have undergone some type of variation before we can consume them, they usually contain high amounts of fat, sugars and sodium, so it is convenient to reduce their consumption and give priority to foods in their natural state), and otherwise, we take great care of the ingredients that make up the product.
We focus on making a nutritionally balanced menu, very varied and innovative, and adapted to children in need of special diets, whether for health reasons or principles.
Also in that the ingredients that compose it are of first quality and without unnecessary additives, although these are considered safe, since the parameters that are used today for their approval are much more exhaustive than before, we prefer to do without them because of doors for outside they are already consumed with certain frequency.