CBS Summer Camp stands out for its innovative methodology based on the British Educational System. We intend to enhance the creativity, motivation and interest of our students towards the English language through dynamic and fun activities. The main objective of this camp, aimed at children between the ages of 5 and 15, is to ensure that they enjoy a full summer vacation, learning new sports practices, and doing leisure activities in a healthy, fun and immersed environment. English language.
Our job is for children to become familiar with English, naturally, and lose their fear of speaking and understanding it, using this language as the main means of communication in extraordinary activities focused on learning the language, in the practice of any sport, or in the normal routine of a camping day. All this we intend to develop in a fun environment, full of surprises and entertainment that make this camp an unforgettable vacation for children.
Regarding the learning of English, British monitors, highly qualified from CBS, The British School of Seville, coordinated by Samantha Clewer, are in charge of organizing and developing activities that favor the learning of English in a relaxed, entertaining and fun environment for children.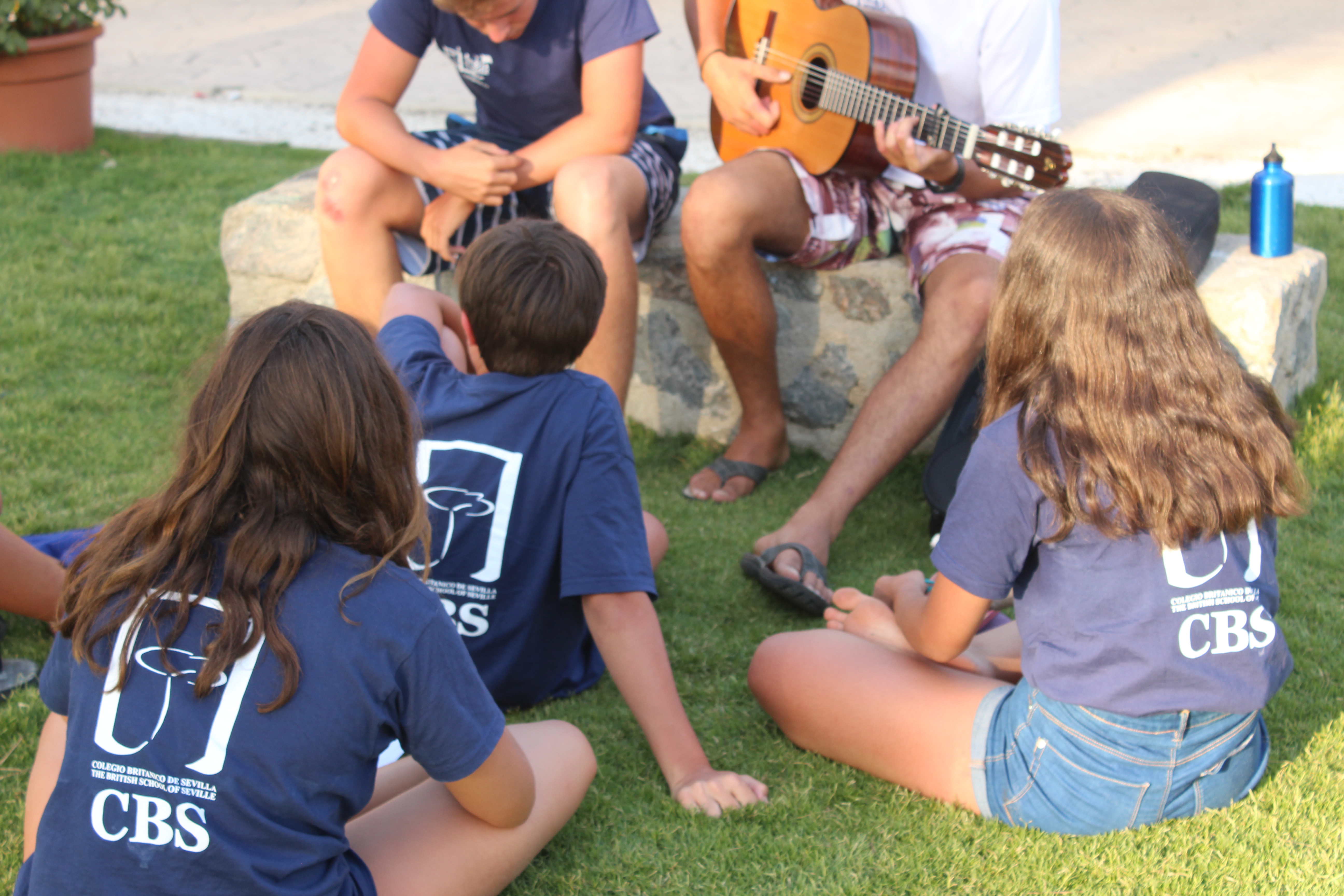 The best language immersion
ENGLISH & FUN
The perfect combination is undoubtedly English, fun and education in values. Our methodology, acquired by the British Educational System, is designed so that everyone learns the language in a fun and dynamic way for them. They should be the ones who decide that they want to learn because they want to and because it is fun for it.
The campers use English as the official language to communicate with the monitors during the camp, thus using English and a more natural and everyday vocabulary.