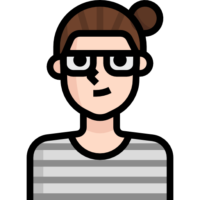 Mariana Erce Jaén
My daughter's experience at this camp has been unforgettable. Every day that I spoke to her, I became more enthusiastic. It was the first time I went to a camp and everything went very well. He has only told positive things about the monitors, as well as about his companions and the many activities they have developed during the camp, I think there was no time for boredom.
From the mother's point of view, or rather parents, because the father also thinks the same, we are very satisfied. The information has been very fluid at all times, everything was very well organized, we have no complaints, really.
The conclusion: we would like to repeat !!!