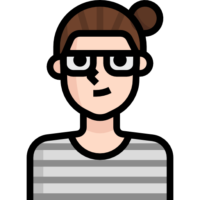 Ilze Jansone
Working at the CBS Summer Camp was a rewarding experience. The atmosphere is great and the people are friendly. I had a lot of fun and learned a lot about being a monitor and leader. Extremely supportive staff, a fun environment to work but a challenging job! The professional growth from this experience makes it worthwhile.
CBS Summer Camp is designed to teach children English in a fun environment. Rather than focus on the dynamics of an English class, CBS creates a 10-day experience for the children to live, sleep and eat at camp. The English teachers and other team members create a fun environment, full of games and songs and fun activities, all in English.
You don't know the impact you have on your children until the last day. You take care of the children for 10 days and you become their mother. Every day at camp is a learning experience.